About the Show
The J-Pop Exchange is a radio show that specializes in showcasing the best in Japanese popular music. The J-Pop Exchange highlights the work of performing artists, musicians, composers, and others involved in the J-Pop music scene and anime production and its influence beyond borders — with an emphasis on exchange.
The show format is broad enough to include great music, informative featurettes, and exclusive interviews.
While the show is sure to appeal to those who are already fans of J-Pop, even those who are not yet familiar with this genre will find much to love —especially great music.
The Host Sean Robbins (a.k.a. SeanBird)
From a young age, music has played a very important role in Sean's life. Having grown up in a culturally diverse family and having been exposed to a variety of musical styles and genres, the idea of a radio show that presents music from another culture, in a way that transcends borders, seemed to be a natural fit.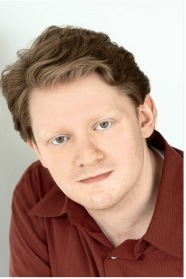 Sean Robbins